Diantha von der Mittelerde
Diamant de Semilly x Big Star x Goldfever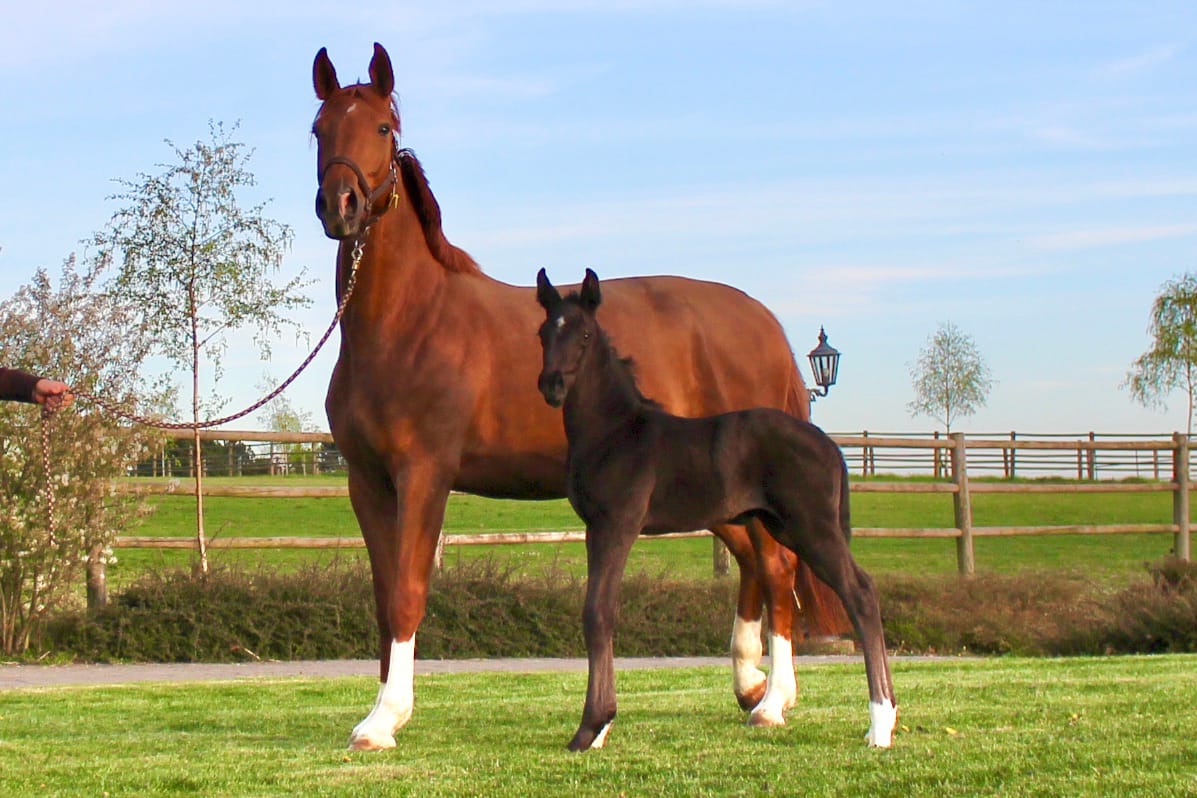 Description: confident, very correctly grown foal with elastic movement mechanics
Pedigree: In dam Big Moon Rising ME the robust and strong Hanoverian dam line combines with the inheritance-proof blood lines of the exceptional jumping stallions Goldfever (Ludger Beerbaum, D) and Big Star (Nick Skelton, UK). Big Moon Rising ME (nickname Mucki) gave birth to two foals in 2019 via Embryo Transfer - Valerie ME (by Vagabond de la Pomme)and Good Boy ME (by George Z). Both foals were awarded the Elite foal title, which gave Mucki an instant association premium award.
Sire Diamant de Semilly is a legend with a unique story. The successful stallion by Eric Levallois from France came to the Semilly stud immediately after his birth. His mother did not survive the birth, so Diamant had to be raised up by hand. Diamant later developed into a top athlete with success at world level. In 2002 he became team world champion and won the French Championship in the same year. At the European Championships in 2003, he won the silver medal with the French team.
Today Diamant de Semilly is one of the best sires in the world (according to the WBFSH ranking even the best in 2015 and 2016) and together with Kannan he was number 2 in the FN breeding value table directly behind Heartbreaker in 2017. His probably best-known and most successful descendants are Quickly de Kreisker, Don VHP and Emerald N.O.P.. All are among the top 50 of the world's jumping elite.

Grand Veneur
Le Tot de Semilly
Venue du Tot
Diamant de Semilly
Elf III
Venise des Cresles
Miss des Cresles
Quick Star
Big Star
Jolanda
Big Moon Rising ME
Goldfever
Golden Moonlight
Lady L (La Rouge)