Franziskus x Blue Hors Zack x Blue Hors Don Schufro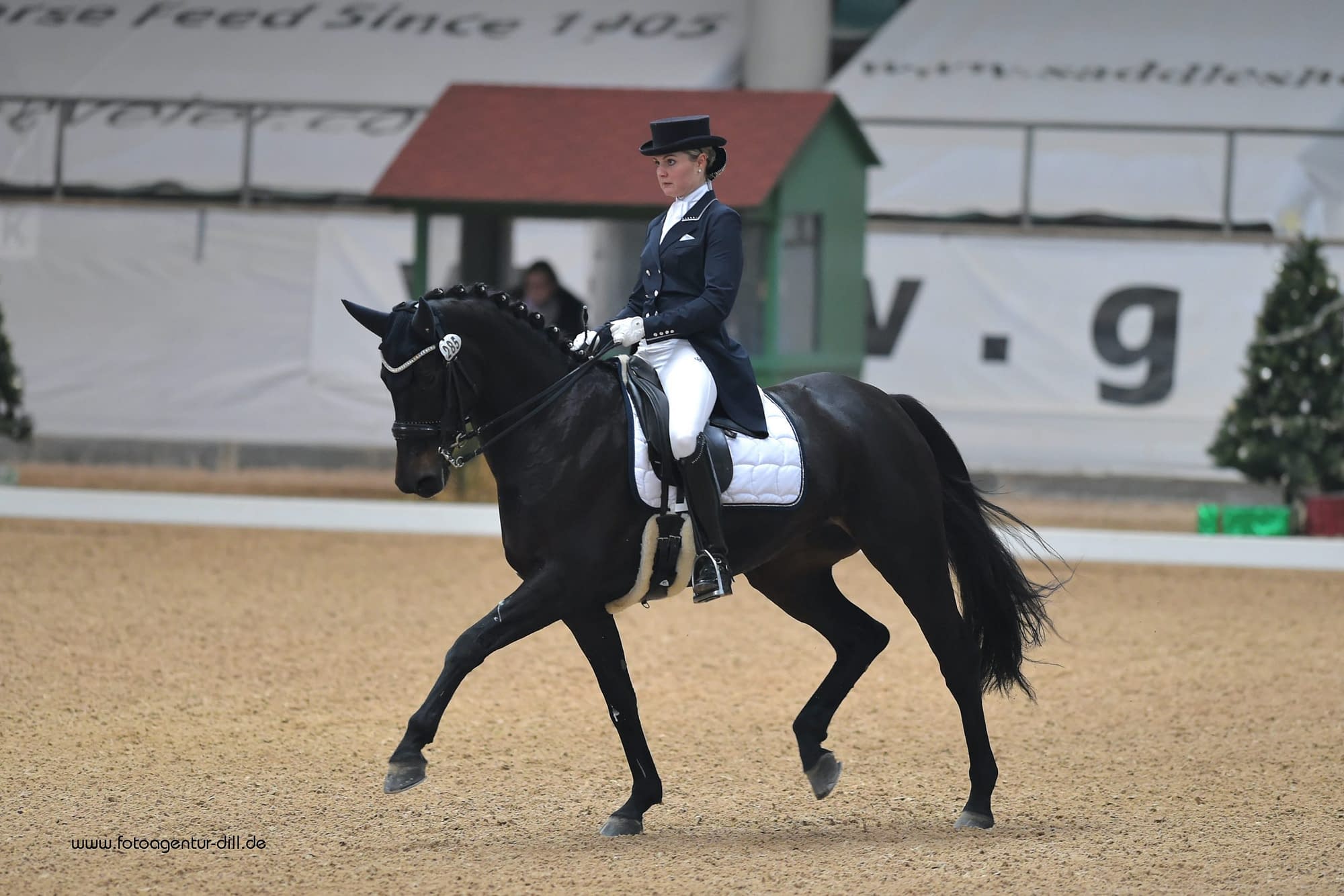 Beschreibung: "Bewegungskünstlerin"
This expressive daughter of Rubinero convinces with its enormous rideability, its excellent interior and three very inflated movements. It has an outstanding hind quarters and an eye-catching charisma. Always highly motivated, ready and willing to work, this mare is carrying the necessary `go´ and steering all along the line in the large square - her successes up to S** speak for themselves. Two other siblings are international jumpers at 1.50m level.
For 2020 Rubys Girl is in foal by For Gold (Franziskus x Blue Hors Zack x Blue Hors Don Schufro) - due date 06/2020
Rosenkavalier
Rubinstein I
Antine
Rubinero
Ex Libris
Faola
Farina
Accord II
Arpeggio
Perle
Donata
Direx
Dena 3
Rettina 6