Bon Coeur x Riccio NRW x New Castle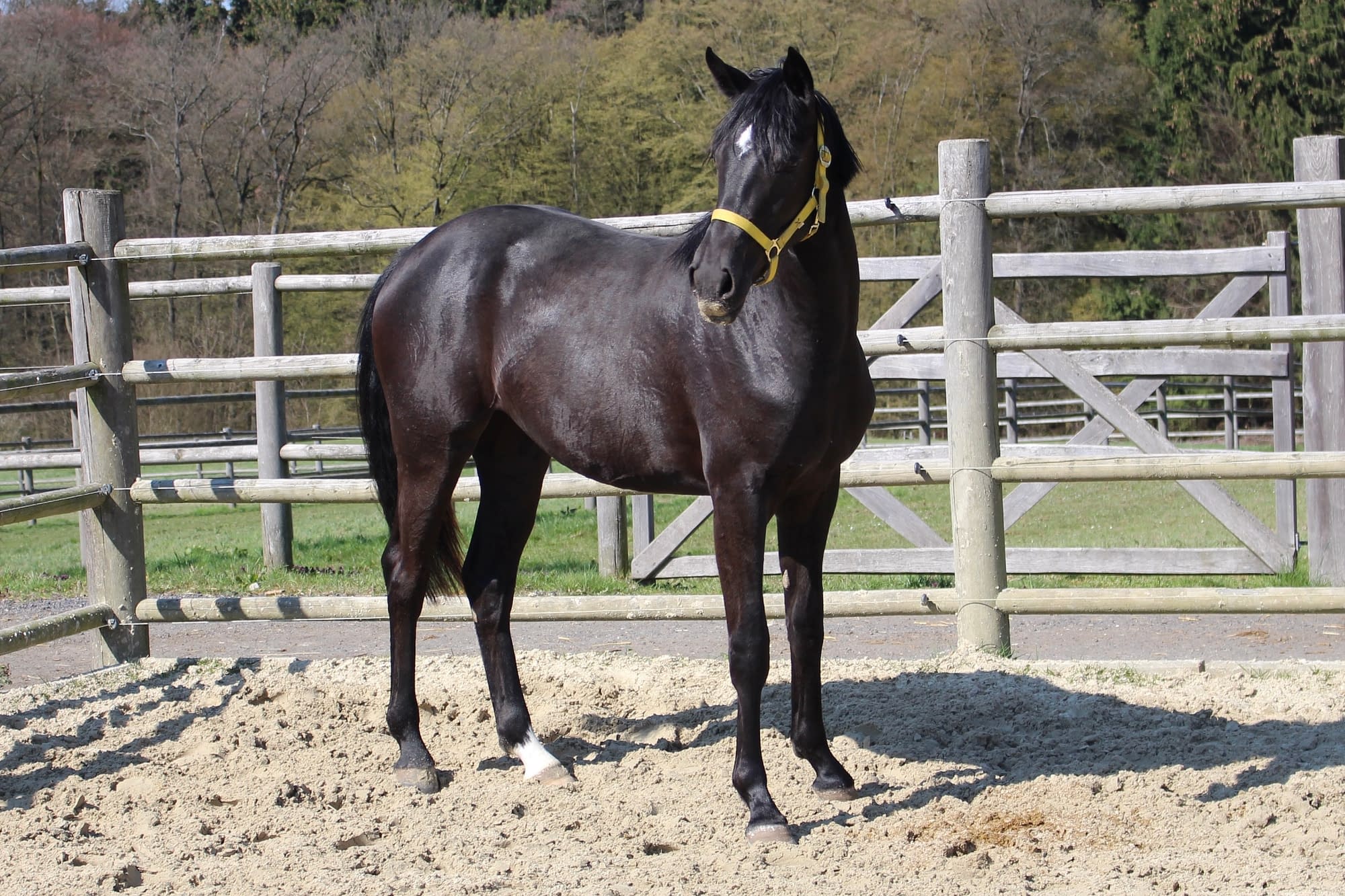 Description: received the Oldenburg Foal Premium (OL)
Pedigree: 1st Dam, Romina continues the inherited and blood-marked line of her mother's side. With the pairing of the guarantors for success Riccio NRW, who was crowned premium stallion in Münster-Handorf in 2003, the best genes are united. These stand for temperament, motivation and constitution. Romina herself was very successful in sport (dressage) with victories up to M * before starting her breeding career at the age of 9.
Sire Bon Coeur really is an exceptional stallion. With his presence and his extraordinary movements, he became premium stallion at the Verden licensing in 2014. Subsequently, he won the 30-day test in dressage stallions, became Hanoverian Champion in 2016 and Vice Bundeschampion in Warendorf.
In Bon Coeur's genes you can find everything that has rank and name. Bon Coeur stands for secured performance due to the sire's side Benetton Dream and Brentano II, as well as from his mother's side with Sandro Hit, whose genes will always be found at the top of all the Bundeschampionship winner.
Brentano II
Benetton Dream
Rotkäppchen
Bon Coeur
Sandro Hit
St.Pr.St. Sonnenschein
Carla
Riccione
Riccio NRW
Fidelia SS
Romina HM
NewCastle
Natascha
Fabiola