Conbrio von der Mittelerde
Comme il Faut x Goldfever x Lanthan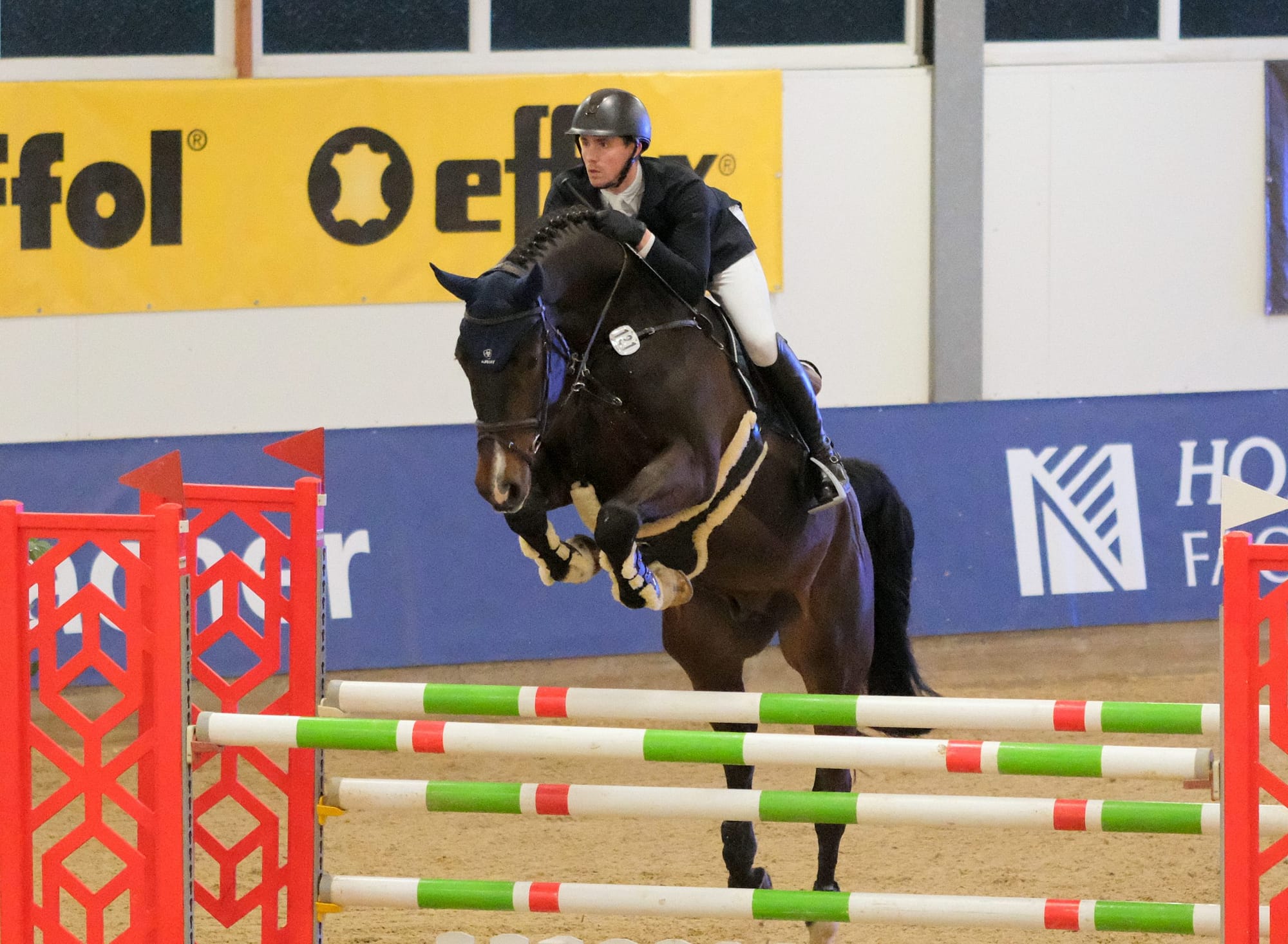 Description: Sehr präsenter Sportlertyp – top umgänglich
Pedigree: Dam Golden Sunshine passes on the robust and dynamic line of granddam La Rouge (Lanthan x Arsenik) combined with the inheritance-proof bloodline of father Goldfever, the former jumping stallion by Ludger Beerbaum. Golden Sunshine has completed her mare performance test with "good" (7.75) and was subsequently awarded as A1 Premium Mare Candidate at the mare show in Tarmstedt in July 2015.
Sire Comme il Faut carries a cluster of high-caliber genes. Through father Cornet Obolensky, grandfather Clinton, then Corrado, Heartbreaker, Nimmerdor, Randel Z and Ramiro, he not only provides optimal sire qualities with a worldwide reputation; all of these names have proven their quality and willingness to perform even in international show jumping. But Comme il faut's mother line is particularly impressive. Mother Ratina Z and Heurika Z were certainly the world's best sports mares in their time.
Comme il Faut ist längst in der großen Liga des Springpferdesports etabliert. Mit beeindruckenden Siegen in Nationenpreisen, auf der Global Champions Tour und in Weltcupspringen hat er bereits deutlich seine Qualitäten unter Beweis gestellt. 2016 gewann er die Paderborn GP Riders Tour, die Wien Global Champions Tour, in München den Gold Cup sowie in Madrid den Weltcup – einfach ein Top Hengst!
Clinton
Cornet Obolensky
Rabanna
Comme il Faut
Ramiro Z
Ratina Z
Argentina Z
Grosso Z
Goldfever I
Gundula
Hann.Pr.St. Golden Sunshine
Lanthan
Lady L (La Rouge)
Amsel