Diamant de Semilly x Kannan x Heartbreaker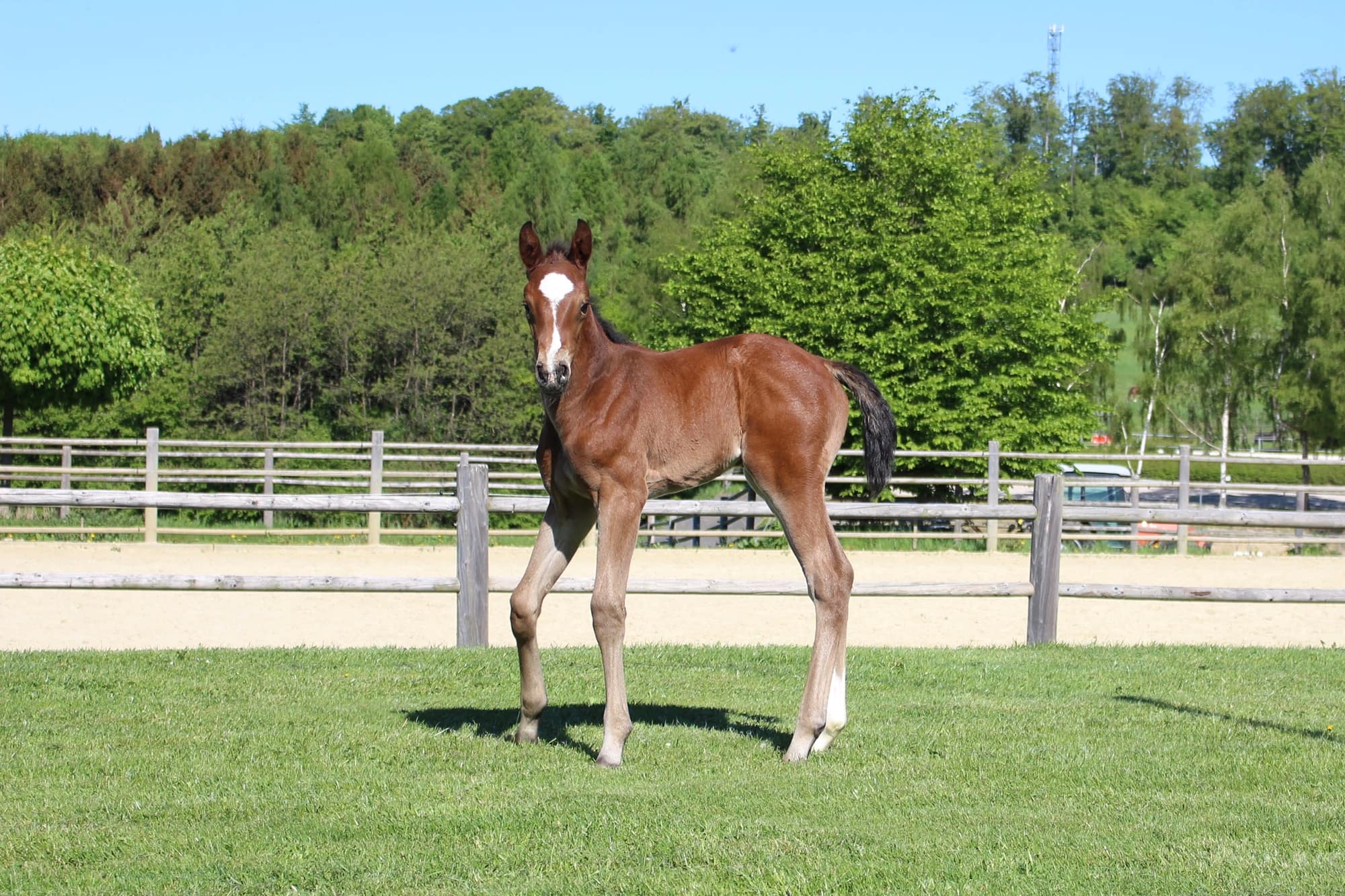 Description: tall, correctly built foal
Pedigree: 1st Dam, Jakarta ME (currently 7 years old) comes from a highly successful dam line, which was top-genetically improved with Kannan, one of the world's best sires. A pedigree that is impressive. Granddam Valerie is particularly convincing with outstanding breeding value traits (ZW 167). She passed her Dutch mare performance test with an excellent 83.5 points. Her licensed full brother Wangu Cooper is internationally successful at the highest level. Descendants from this line are highly sought after as potential talents; with almost 100 percent certainty, she passes on the outstanding technic, the assets and the jumping style of her father and stallion Heartbreaker. Chicago, a son of Cicero Z, and right brother of Jakarta ME, exemplifies this. As a five-year-old, he placed in the finals of the World Championships for Young Jumping Horses in Lanaken and today successfully runs internationally over 1.60m course in Canada as well as in the USA.
Sire Diamant de Semilly is a legend with a unique story. The successful stallion by Eric Levallois from France came to the Semilly stud immediately after his birth. His mother did not survive the birth, so Diamant had to be raised up by hand. Diamant later developed into a top athlete with success at world level. In 2002 he became team world champion and won the French Championship in the same year. At the European Championships in 2003, he won the silver medal with the French team.
Today Diamant de Semilly is one of the best sires in the world (according to the WBFSH ranking even the best in 2015 and 2016) and together with Kannan he was number 2 in the FN breeding value table directly behind Heartbreaker in 2017. His probably best-known and most successful descendants are Quickly de Kreisker, Don VHP and Emerald N.O.P.. All are among the top 50 of the world's jumping elite.