For Romance I x Riccio NRW x New Castle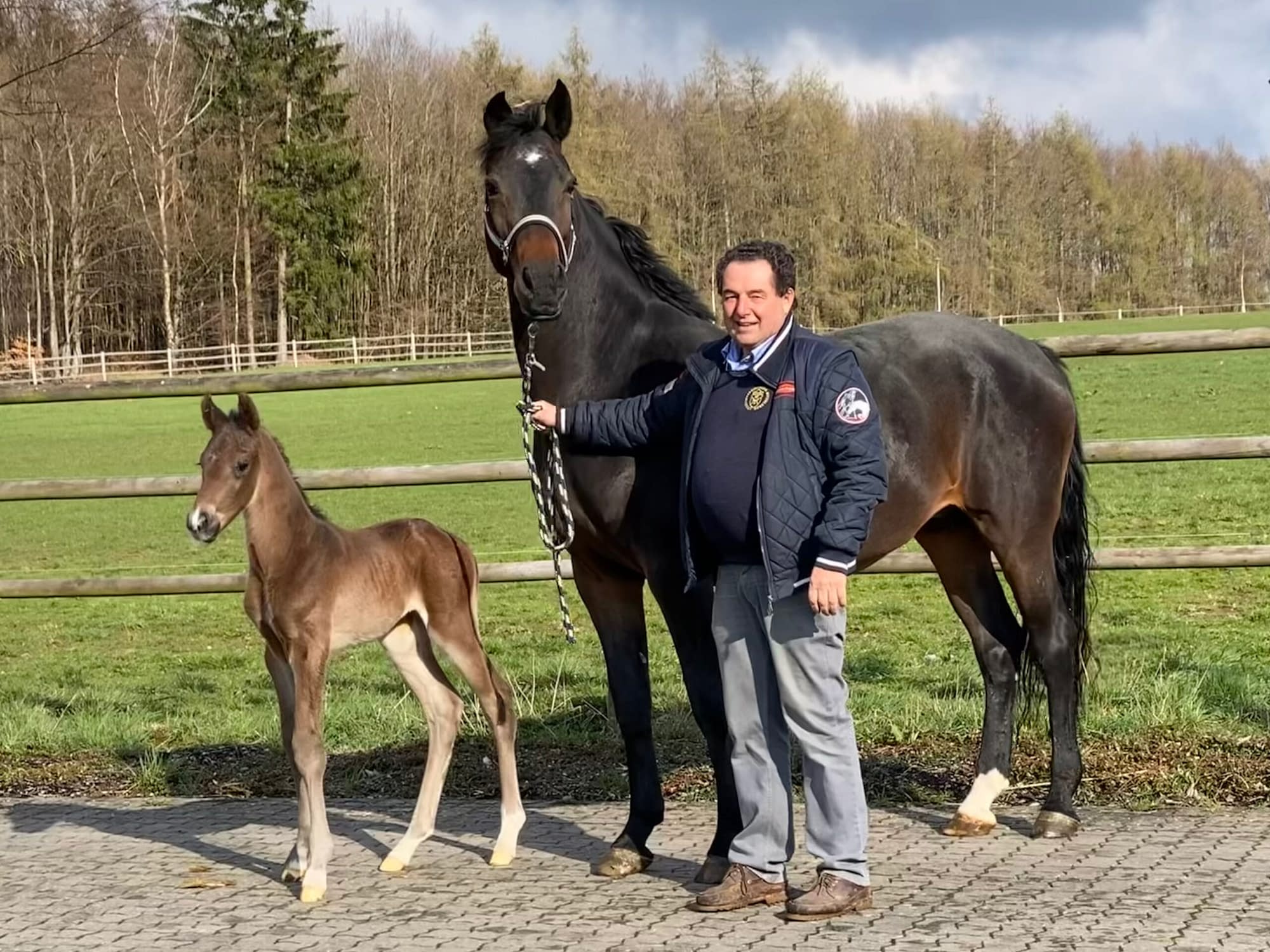 Pedigree: 1st Dam, Romina continues the inherited and blood-marked line of her mother's side. With the pairing of the guarantors for success Riccio NRW, who was crowned premium stallion in Münster-Handorf in 2003, the best genes are united. These stand for temperament, motivation and constitution. Romina herself was very successful in sport (dressage) with victories up to M * before starting her breeding career at the age of 9.
Sire For Romance I geht aus einer der Leistungsstärksten Stutenstämme hervor. Mutter El.St. Gesina stellte, neben For Romance, weitere fünf Hengstsöhne: den Vollbruder und Prämienhengst For Romance II, den Siegerhengst Feinrich, Fürst Donnerhall, Despacito und den Landeschampionats-Dritten Don Romance PS OLD (v. Dante Weltino OLD). Außerdem stammen aus der Gesina zwei Oldenburger Siegerstuten: die For Romance I-Vollschwester Fasine OLD (Bundeschampioness), die den gekörten Fasino brachte, und Fürstin Gesine, die Mutter des gekörten Visino PS wurde.
Insgesamt gehen nicht weniger als 36 gekörte Hengste, 284 Sportpferde, 20 Staats- / Prämienstuten, 12 Auktionspreisspitzen und 25 Siegerfohlen auf des Konto von For Romance I
Fürst Heinrich
Fürst Romancier
Ronja
For Romance I
Sir Donnerhall I
Elite St. Gesina
Gesine
Riccione
Riccio NRW
Fidelia AS
Romina HM
New Castle
Natascha
Fabiola