Kashmir van Schuttershof x Cardino x Capitol I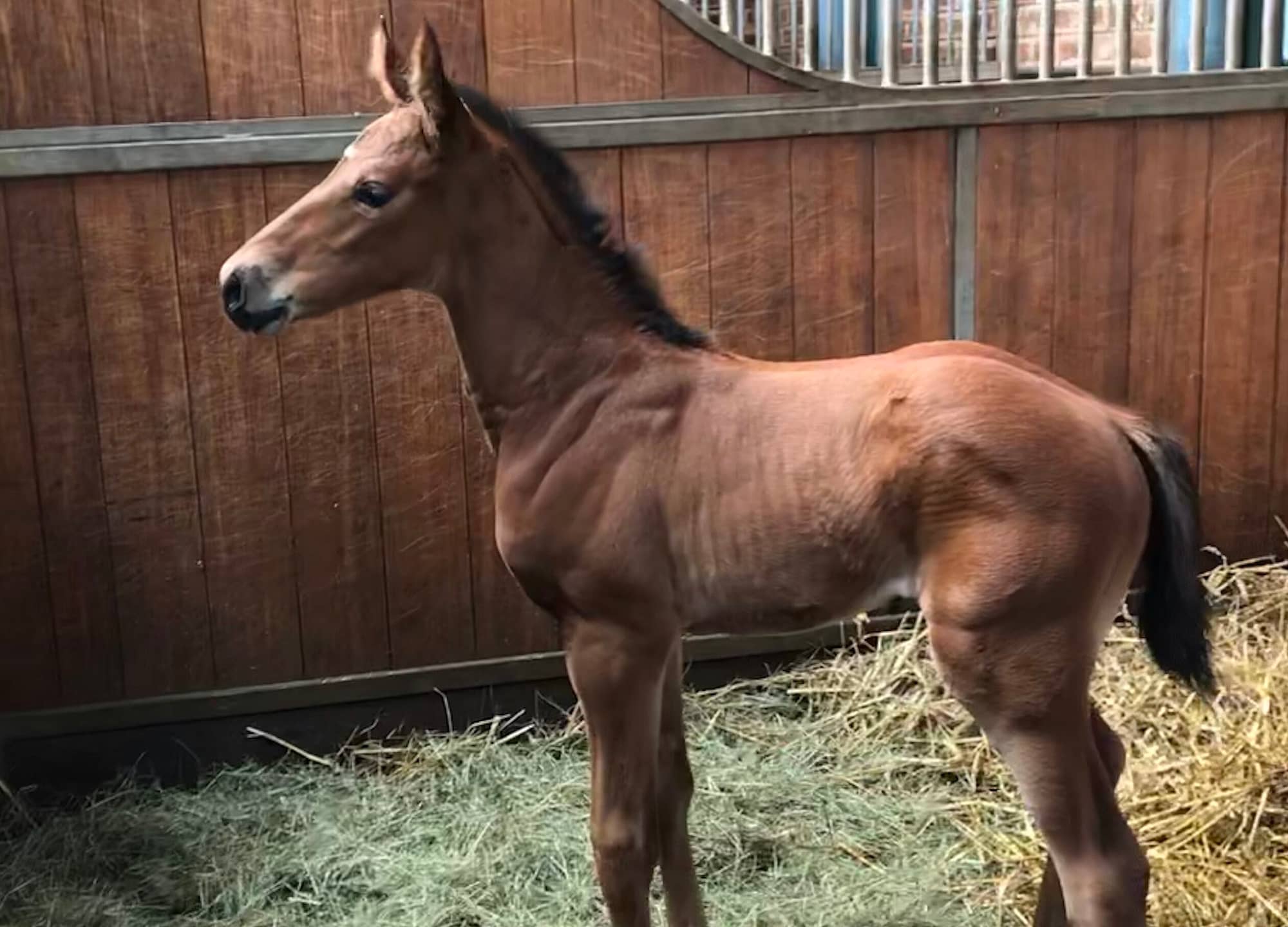 Description: confident, correctly built, powerful movement mechanics
Pedigree: 1st Dam, S-Capitola herself was victorious in jumping up to 1.35m and had countless placements in her sports career, before she now passes on her important Holstein genes to her offspring. Capitola has everything a Holstein mare can have in hereditary assets. Via sire Cardino and mother Irina B, the bloodlines of the two legends Capitol I and Landgraf I, which is accomplished with the genes of the thoroughbred sire Sacramento Song xx. Bloodlines that made Holstein what it is today.
With Con Quidam RB, a son of Quinar from 2006, Capitola already brought a highly talented young show jumping competitor, who together with his Dutch rider Sanne Thijssen competes successfully in 1.60m tests on the international stage.
Sire Kashmir van't Schuttershof is one of the outstanding sons of the legendary Nabab de Reve. Just like his father, he won countless prizes in international competitions over 1.60m. With his rider Philippe Lejeune, he triumphed in numerous Nation Cups for Belgium. In 2002, together with the Belgian team, he took third place at the WEG (World Equestrian Games) in Jerez, Spain. Of particular note, however, is Kashmir's top inheritance quality of first-class sports genetics. Well over 50 of his offspring are successful up to the highest jumping class - including currently "Gazelle Ter Elzen" under Kent Farrington, "H&M All In" under Peder Fredicson, "Silver Deux De Virton HDC" under Kevin Staut and "Davendy S" under Jessica Springsteen, to name just a few.
Quidam de Revel
Nabab de Reve
Melodie En Fa
Kashmir van Schuttershof
Tenor Manciais
Fines van Kameren
Gotha
Carthago
Cardino
Alaska II
S-Capitola B
Capitol I
Irina B
Elite IV