Thorin von der Mittelerde
Tobago Z x Untouchable x Vigo D'Arsouilles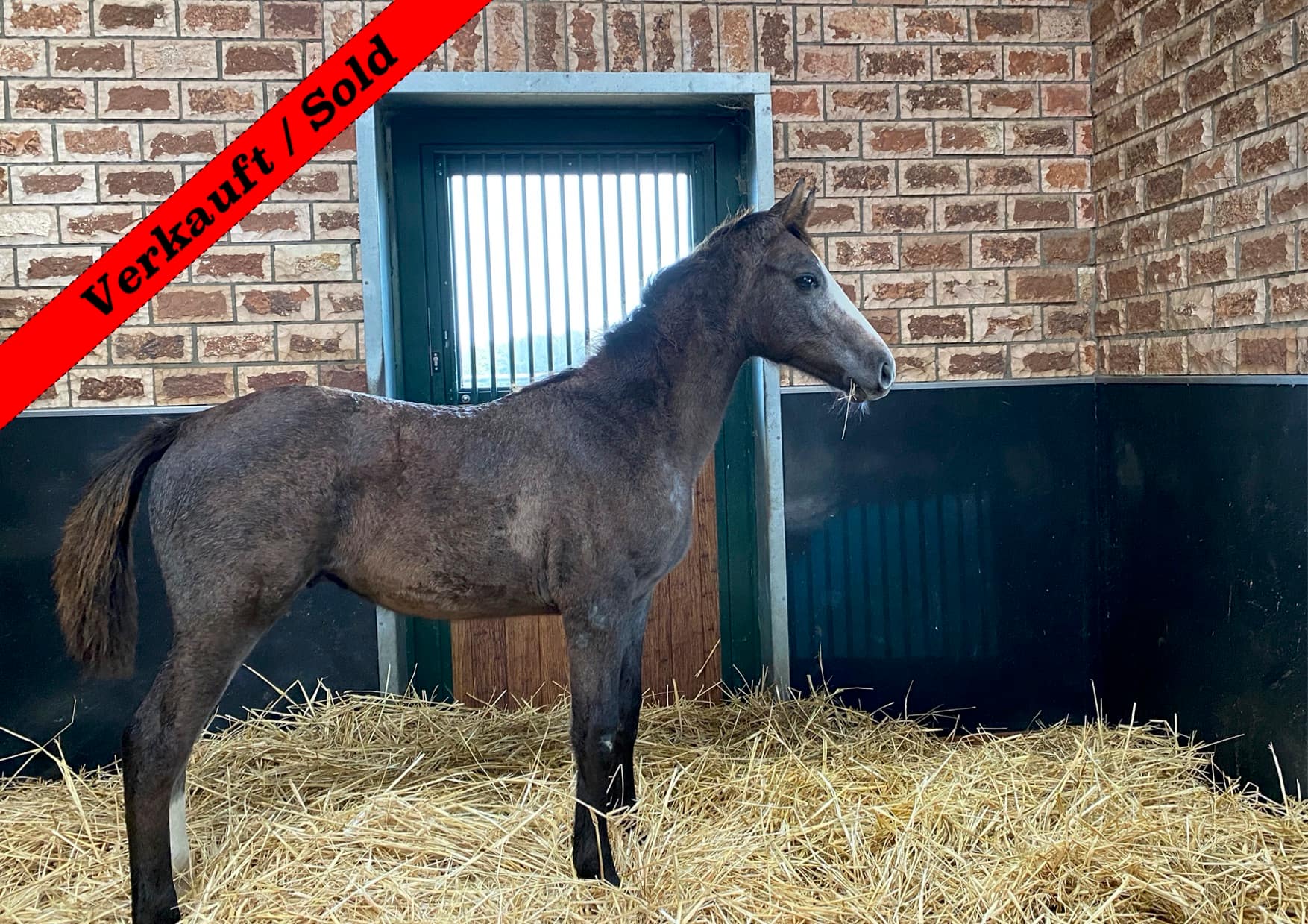 Pedigree: Ulysse de la Pomme. (nickname Lizzy)comes from one of the world's best dam lines, which has already produced countless sport horses with potential for international 1.60m jumping. Almost all mothers, especially Narcotique de Muze II, were successful in international show jumping. They were paired with the best stallions beyond sport with brilliant foresight. With Chin Chin, Darco, For Pleasure, Vigo d'Arsouilles and Untouchable, this mother line has a highly interesting international pedigree that is second to none. Lizzy is the perfect basis for a top secured jumping horse breeding.
Sire Tobago Z is currently the most successful jumping stallion worldwide. With a prize money of more than 1 million euros in the years 2018/19 alone, Tobago Z repeatedly impressed with his outstanding attitude, his reflexes and his fortune. Tobago Z, by Tangelo van de Zuuthoeve x Mr.Blue x Feinschnitt x Furioso Z. His mother, Whoopie C, herself went successfully up to the 1.50m level.
Tobago Z attended in the World Show for Young Jumping Horses in Lanaken in 2013 and won the Sires of the World while jumping in Mechelen / Belgium in 2017 under Daniel Deusser. Together with Daniel Deusser, he won the World Cup qualifications in Bordeaux and Madrid and was able to achieve a fourth overall place at the World Cup final in Gothenburg by winning the third final test.