Toulon x Ustinov x Kannan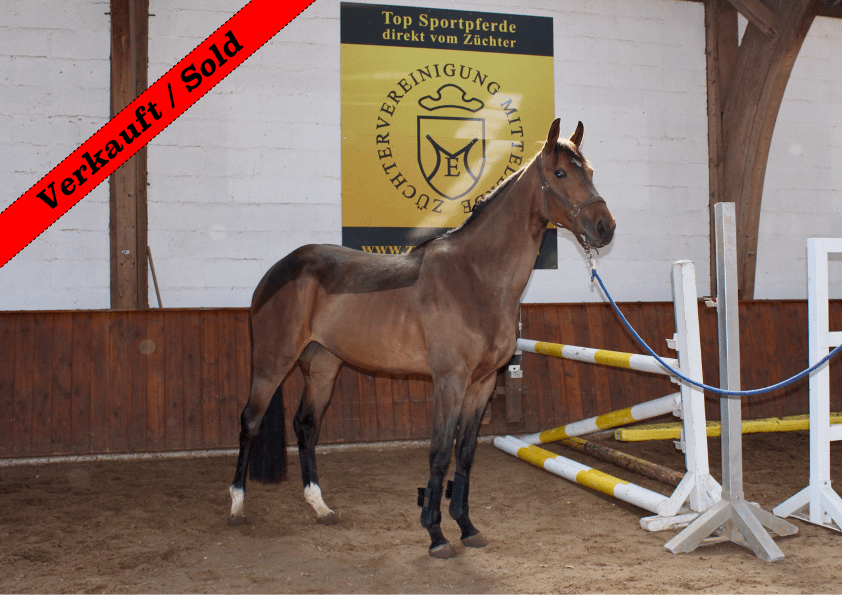 Pedigree: The Belgian (BWP) mother Kayley DV passed her mare performance test at the Hanoverian Association at the age of 3 and was then carefully introduced to show jumping. Here she was successful up to 1.30m before going back to breeding. Because the conditions are also perfect for successful breeding. Her pedigree offers everything you need for successful jumping. For example, sire Ustinov was the winning stallion of the KWPN stallion licensing in 2004. He is distinguished by his top gallop and his excellent jumping technique, which he in turn inherited from his sire, the famous Achill-Libero H and sire Nimmerdor. Kayley`s mother Anouska van de Fruitkorf, who herself is successful in international show jumping up to 1.60m, also carries the valuable blood of Nimmerdor as well as other highly successful genes from sire legends such as Furioso II, Gotthard and Der Löwe. Because both her father Kannan and Motherfather (MV) Darco had literally subscribed to a place in the top 5 on the WBFSH ranking of the world's best sires for years.
Sire Toulon is a world-class athlete with very elastic movements, enormous jumping ability and a great manner. His fighting spirit made him successful in all of his international tournaments. Toulon inherits exactly these characteristics, as well as frame, size, exterior and fantastic movements. Toulon came second in breeding value estimation in France, he was only beaten by his father Heartbreaker. All in all, he has bread numerous licensed stallions and state premium mares. The list of his internationally successful offspring is endless.