Untouchable x Cellestial x Zirocco Blue VDL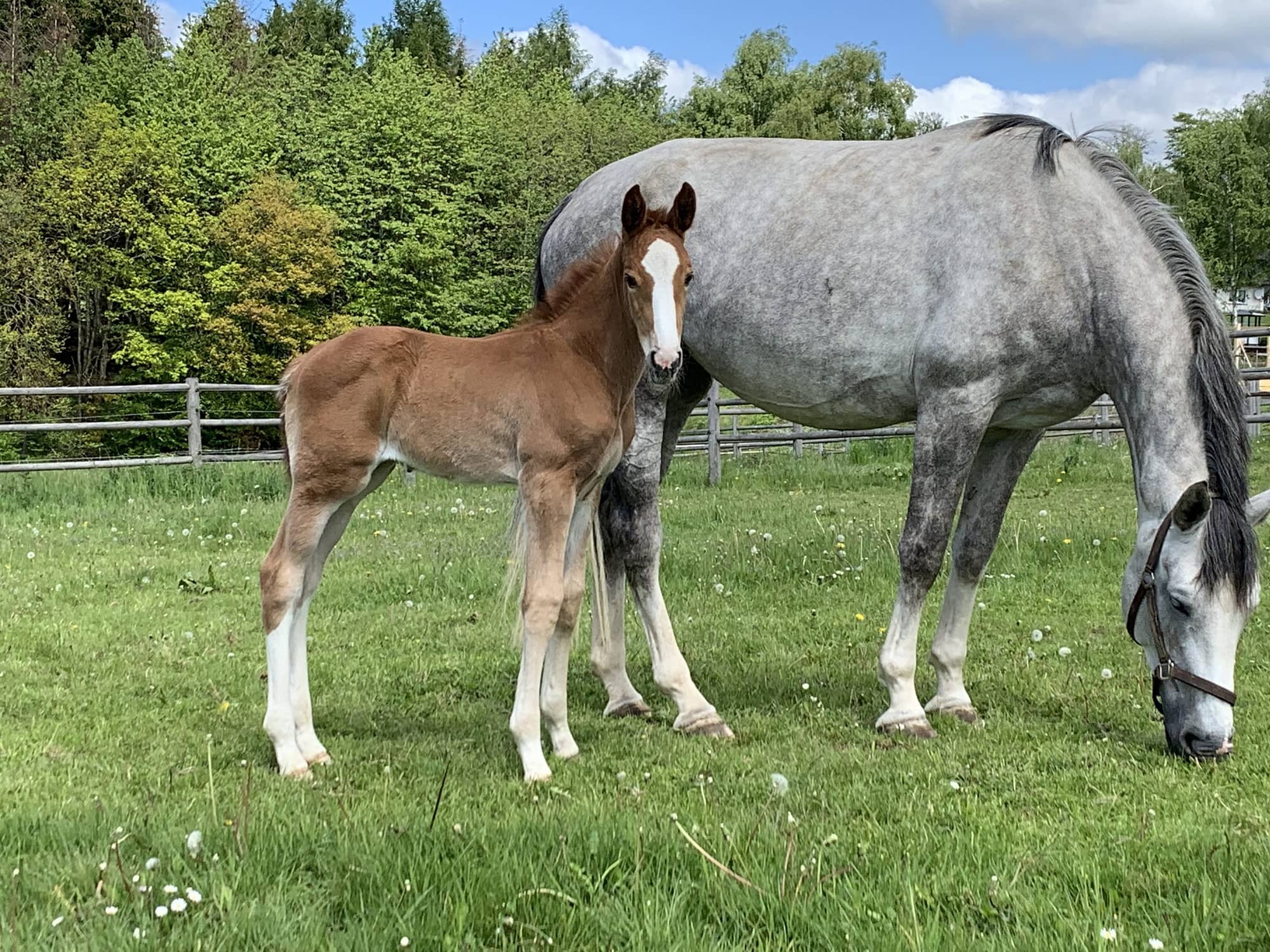 Description: Langbeinig mit kraftvollem Bewegungsablauf und enormen Springqualitäten – OS Fohlenprämie
Pedigree: 1st Dam, Cellestina Blue comes from a highly successful sport line that combines all sporting genes. Cellestina owns everything that a modern show jumper should offer today through sire Cellestial, MV Zirocco Blue and MMV Balou du Rouet. This is already proven by the nine-year-old granddam Zita Blue (by Zirocco Blue x Balou du Rouet), who successfully competes in international jumping tournaments with her rider Janne-Friederike Meyer-Zimmermann.
Sire Untouchable is a modern, strong blooded type with brilliant technology, very intelligent and very careful. He inherits the top genes from the French stallion Papillon Rouge by Jalisco B via Hors la Loi II, which was internationally very successful under Rodrigo Pessoa. On the dam's side is the blood of the Dutch elite stallion Heartbreaker as well as that of Holstein sire legend and two-time Olympic athlete Carthago Z. Well-known successors of Untouchable are without any doubt Untouched, who was first trained and ridden by Nick Skelton and later by Britains Ben Maher, as well as the Holstein premium stallion Uriko.
Untouchable himself can look back on many international successes in Grand Prix and CSI 5 * tests, at the beginning of his career under Alvaro Alfonso de Miranda Neto and later under Daniel Deusser.

Papillon Rouge
Hors la Loi II
Ariane du Plessis II
Untouchable
Heartbreaker
Promesse
Chablis
Cantus
Cellestial
Weiltet
Cellestina Blue
Zirocco Blue VDL
Zita Blue
Baghira de Rouet