Verdi N.O.P. x Cardino x Capitol I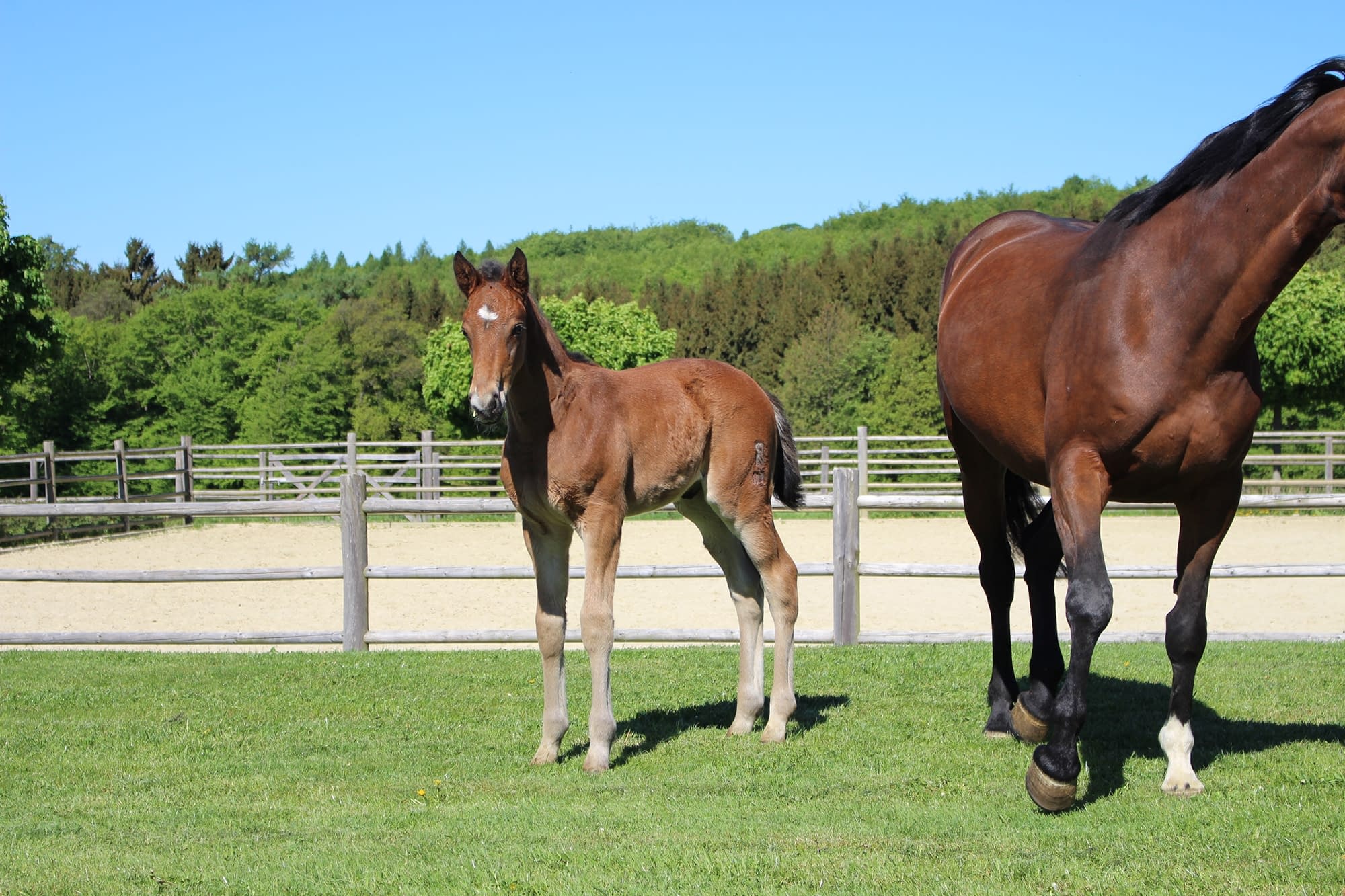 Description: confident, powerful movements with a lot of space
Pedigree: 1st Dam, S-Capitola herself was victorious in jumping up to 1.35m and had countless placements in her sports career, before she now passes on her important Holstein genes to her offspring. Capitola has everything a Holstein mare can have in hereditary assets. Via sire Cardino and mother Irina B, the bloodlines of the two legends Capitol I and Landgraf I, which is accomplished with the genes of the thoroughbred sire Sacramento Song xx. Bloodlines that made Holstein what it is today.
With Con Quidam RB, a son of Quinar from 2006, Capitola already brought a highly talented young show jumping competitor, who together with his Dutch rider Sanne Thijssen competes successfully in 1.60m tests on the international stage.
Sire Verdi N.O.P. is an exceptional talent. Under Maikel van der Vleuten, he participated in numerous major championships, such as the European Championships in Madrid in 2011, the Olympic Games in London in 2012, European Championships in Herning in 2013, World Equestrian Games in Caen in 2014, European Championships in Aachen in 2015 and the Olympic Games in Rio in 2016. His medal record is outstanding: Olympic team silver, gold at the World Equestrian Games and at the European Championships. With father Quidam de Revel, one of the most influential stallions of the past decades, Verdi has everything an outstanding sire has to offer. This is perfectly complemented by the dam's sire, the legendary Landgraf I, and is confirmed in Verdi's dam line, the Holsteiner Stamm 474a, which has already produced many top horses, such as Calato, VDL Bubalu and Vingino.
Jalisco B
Quidam de Revel
Dirka
Verdi N.O.P.
Landgraf
Clarissa
Renaissance
Carthago
Cardino
Alaska II
S-Capitola B
Capitol I
Irina B
Elite IV